WIN@HKCBA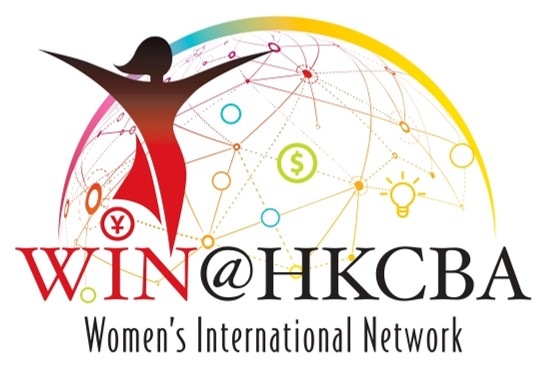 WIN @ HKCBA is the new Women's International Network within the Hong Kong-Canada Business Association Toronto GTA which has been around for 37 years. A women's program starting now is a reflection of the increasing number of women who are filling membership and the ranks of the Board of Directors.
WIN has a simple mandate as its name suggests:
Women: This group will be managed by women within HKCBA membership. The group will design and plan programs according to the needs and requirements of women entrepreneurs/professionals. The programs will be open to men.
International: Even though the group will be composed of Canadian women, the goal is to open up the world of business starting with Hong Kong. Hong Kong is where the East meets West and the perfect location for starting up, growing and expanding your business overseas.
Network: We going to offer a collection of resources (Canadian and Hong Kong), mentors, links with similar Women's Association, and a variety of networking opportunities. This is an important component of WIN@HKCBA.
 If you are a member of HKCBA Toronto and would like to join the Program, please contact us at toronto@hkcba.com. If you aren't a member yet, please click toronto.hkcba.com/join.
---
WIN@HKCBA WINS BEST INITIATIVE AWARD
Andrew Yui, the Director of the Hong Kong Trade Development Council in Canada, announces the results of the HK Forum Best Initiative Awards Programme 2021:
"Many congratulations to you on winning the 22nd Hong Kong Forum Best Initiative Award (Americas) Regional Grand Prize with your WIN@HKCBA initiative (Women's International Network initiative)!
Your well-deserved recognition has exemplified the can-do, out of the box and pioneer spirit of HKCBA. Rather than giving in to the COVID barriers, you've shown the world that Canada in general, and HKCBA in particular, is capable and determined to rise above the challenges and turn crisis into opportunities, not just for HKCBA but for the business community, in this case, facilitating the efforts of Canadian women entrepreneurs and professionals to think Asia, think Hong Kong, and not just talking the talk, but walking the talk, strategically, efficiently and effectively. I sincerely look forward to the further development of this initiative and momentum – from Toronto to National, and international/Federation network."
Best Initiative Award Certificate